Ph.D., University of Maryland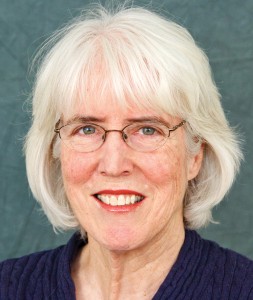 Professor Emerita, Economics
Contact Information
Email: mcconnel@umbc.edu
Research Interests
Environmental Economics, Regional Economics.
Recent/Selected Publications
"The New CAFE Standards: Are they Enough on Their Own?" RFF Discussion paper 13-14. Washington, D.C. May 2013.
"Effects of alternative developer decision-making models on the production of ecological subdivision designs: Experimental results from an agent-based model", Environment and Planning B 41: 907 – 927, 2013 (with Nicholas R. Magliocca, Daniel G. Brown, Joan I. Nassauer, and Elizabeth Westbrook).
Urban Growth Externalities and Neighborhood Incentives: Another Cause of Urban Sprawl?, Journal of Regional Science, 2013 (with Matthias Cinyabuguma).
Zoning on the Urban Fringe: Impacts on Land Prices, House Prices, and Spatial Patterns of Development, Regional Science and Urban Economics, vol. 42. Pgs. 198-210, 2012 (with Nicholas Magliocca, Margaret Walls, and Elena Safirova)
Transitions to Alternative Vehicles and Fuels. 2013. Report of the Committee onTransitions to Alternative Vehicles and Fuels, Board on Energy and Environmetal Systems, National Research Council. National Academies Press, Washington, D.C. Member of Committee and Co-author.
Lot size, Zoning and Household Preferences: Impediments to Smart Growth? Housing Policy Debate 22:2, pgs. 153-174, 2012 (with Elizabeth Kopits, and Daniel Miles).
Edited book, Controlling Automobile Air Pollution, co-editors Winston Harrington and Virginia McConnell. Volume is part of the series The International Library of Environmental Economics and Policy, Thomas Tietenberg, editor. Ashgate Publishers. 2007
"Zoning, TDRs, and the Density of Development," Journal of Urban Economics 59: 440-457, 2006 (with Margaret Walls, and Elizabeth Kopits).
(For a complete list of publications, see Curriculum Vitae)