CAHSS / Economics Department Academic Advisor is Robert Pawloski.  More info below.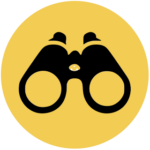 Undergraduate students must meet with an advisor at least once per semester to receive authorization or "clearance" to register for the next semester's classes.  Your clearance advisor will either be the Econ Department Academic Advisor or a member of the Faculty assigned to you. Check your email for advising assignments prior to each semester's advanced registration period.
What Econ Advising Does for You
Advises students about ECON BA, FIEC BS and ACCT CERT degree requirements.
Provides clearance authorization for enrollment or assigns faculty advisor to do so.
Assists students with course mapping & registration.
Explains university requirements for graduation.
Refers students to appropriate resources and offices such as the Career Center, Honors College, Study Abroad, Academic Success, etc.
Utilizes degree audit and other data tools to track academic progress.
Provides information on institutional policies & procedures, like Course Repeat, Excess Credit, Late-Add, etc.
Informs students about extra-curricular activities such as clubs and organizations.
Keeps students up to date concerning changes to institutional information including new academic programs, important dates/deadlines, course offerings.