Ph.D., University of Wisconsin in Madison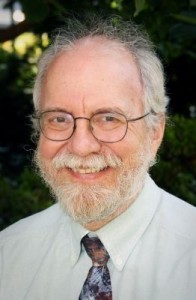 Professor, Economics and Public Policy
Contact Information
Email: brennan@umbc.edu
Office: Public Policy 417
Phone: 410-455-3229
Research Interests
Antitrust law and policy, regulatory economics, electricity markets, telecommunications and broadcast policy, copyright and intellectual property, philosophy of economics.
Recent/Selected Publications
"Behavioral Economics and Policy Evaluation", Journal of Benefit-Cost Analysis, vol. 5, no. 1 (2014): 89-109.
"An Expanded Distribution Utility Business Model: Win-Win, or Win-Maybe?," in Fereidoon P. Sioshansi (ed.), Distributed Generation and its Implications for the Utility Industry (Waltham, MA: Academic Press, 2014) 251-65.
"Gross Substitutes vs. Marginal Substitutes: Implications for Market Definition in the Postal Sector" (with Michael Crew) in Crew, Michael and Timothy Brennan (eds.), The Role of the Postal and Delivery Sector in a Digital Age (Cheltenham, UK: Edward Elgar, 2014): 1-15
"Energy Efficiency Policy Puzzles," Energy Journal, vol. 34, no. 2 (2013): 1-25.
"Valuing Information, Ascertaining Risk, and Setting the Target," in Macauley, Molly and Ramanan Laxminarayan (eds.), The Value of Information: Methodological Frontiers and New Applications in Environment and Health (New York: Springer, 2012): 31-43.
"Net Neutrality or Minimum Standards: Network Effects vs. Market Power Justifications," in Spiecker, Indra and Jan Krämer (eds.), Network Neutrality and Open Access (Baden-Baden: Nomos Publishers, 2011): 61-78.
"Decoupling in Electric Utilities," Journal of Regulatory Economics, vol. 38, no. 1 (2010): 49-69.
"Network Effects in Infrastructure Regulation: Principles and Paradoxes," Review of Network Economics, vol. 8, no. 4 (2009): 279-301.
"Essential Facilities and Trinko: Should Antitrust and Regulation Be Combined?" Federal Communications Law Journal, vol. 61, no. 1 (2008): 133-47.
"Bundled Rebates as Exclusion Rather Than Predation," Journal of Competition Law and Economics, vol. 4: (2008): 335-374.
(For a complete list of publications, see Curriculum Vitae)