Dr. Mike Bradley, Professor Emeritus, Department of Economics, UMBC
It is with deep sadness that the University of Maryland, Baltimore County (UMBC) announces the passing of  Michael (Mike) Bradley, emeritus professor of economics, on December 17, 2020.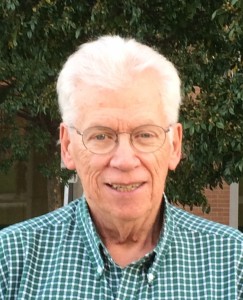 Dr. Bradley received his master's and Ph.D. from Cornell University, specializing in labor economics and history of economic thought. He then took a position as assistant professor at Pennsylvania State University. His research included comparative economic systems, history of economic thought, and labor economics. Bradley made distinctive contributions to the analysis of incentive systems in Soviet agriculture, and to the history of the economic thought of John Stuart Mill. His research exploring the theories of Stuart Mill became definitive works in the history of economic thought.  His article on Mill's treatment of  peasant proprietors was widely cited and reprinted. He also authored an introductory economics textbook which went through two editions and an intermediate-level textbook in microeconomic theory.
In addition to his research, Dr. Bradley made extensive service contributions to UMBC. Dr. Bradley joined the UMBC Faculty in 1971, just a few years after the founding of campus, and was promoted to professor in 1989. While at UMBC, Bradley taught introductory and graduate-level courses. He was known as a caring, enthusiastic, albeit demanding instructor. Dr. Bradley invested time to enrich the lives of countless UMBC students over the decades. He insisted on rigor both in the classroom and in curriculum development. He was awarded instructor of the year for citations numerous times, and served as chair of the economics department between 2011 and 2014. Bradley retired in 2014 after 43 years of service.
Bradley's passion for international economics and enthusiasm for international studies were the driving forces in establishing UMBC's study abroad programs. He served as the director of international programs from 1991-2002. This was the foundation to what would eventually become the office of International Education Services. While at UMBC he also devoted over a decade at the Johns Hopkins University School of Advanced International Studies as a professional lecturer and adjunct member of the graduate school faculty. Bradley also served as an economics instructor for the U.S. Department of State, Foreign Service Institute.
A Retriever at heart, Bradley was a fan and regular attendee at UMBC basketball and lacrosse games. He exhibited his support of youth soccer, baseball, basketball, and lacrosse teams as a coach, mentor, and referee in Columbia, Maryland where he lived. In the 1980s he could be spotted coming out of his office wearing his referee attire to head off to a nearby game to officiate. In 1989 Bradley was awarded the Martin Schwartz Memorial Award by the UMBC Lacrosse Alumni Association in recognition of his work on UMBC's Athletic Policy Committee. Bradley also was a strong supporter of the arts. He loved classical music and was a long-time subscriber and supporter of the Baltimore Symphony Orchestra. From early days he supported UMBC Music and Theatre, enjoying numerous concerts and plays.
Michael Bradley is survived by his wife Ann Sleight, his children Sarah and Jim (Kathy Dean-Bradley), four grandchildren, two sisters, and many nieces and nephews. His colleagues and friends at UMBC and beyond will sorely miss his dedication and collegiality. We mourn the passing of one of our stalwarts.